Feeding America West Michigan exists to ensure safe food is available to the hungry in our community. Each year, we serve an estimated 492,100 people in West Michigan and the Upper Peninsula.
Stamp Out Hunger Brings in 108,000 Pounds of Food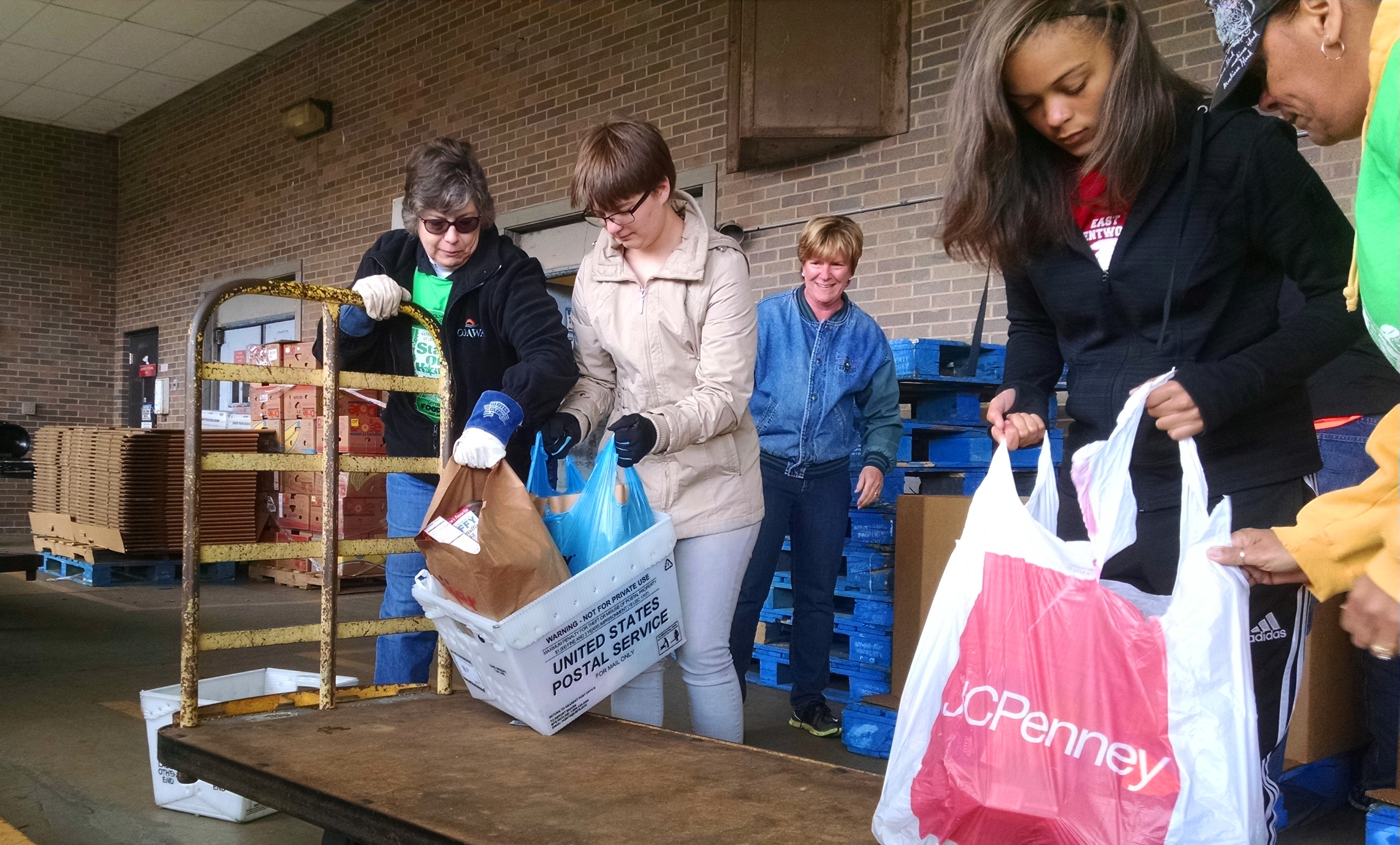 The Grand Rapids community outdid themselves during Stamp Out Hunger 2016, donating more than 108,000 pounds of food on Saturday, May 14. Learn more.
$100,000 Grant Will Send West Michigan Produce to Families in Flint
A new partnership will send up to 2 million pounds of locally grown produce to families across the state, including those devastated by water contamination in Flint. Learn more.
Feeding America West Michigan Increases Number of Meals in Upper Peninsula
In January, Feeding America West Michigan announced a new strategy for serving the Upper Peninsula. That strategy enabled us to send 53% more food to the UP in the first quarter. Learn more.
Overwhelmed by Medical Bills, Michigan Family Finds Help
Roxann and Nate have been together for eight years. Nate has a good job as an assistant manager of a large retailer, and Roxann stays home with the kids. They were doing well. Then some unexpected medical expenses came along and they found themselves struggling to afford even the basics. Find out how Feeding America West Michigan and a partner agency were able to help them.
Be Part of the Solution: Volunteer Opportunities at the Food Bank
Volunteers are at the heart of our organization. From packing food in the warehouse to picking fresh fruits and vegetables on local farms, our volunteers are involved in every aspect of our mission to solve hunger. Find out how you can get involved. View current volunteer opportunities.
Catch up on all the latest Food Bank news in this special, Upper Peninsula-focused issue of the Full Plate Press.
Join our email list to receive Food Bank news automatically. Looking for a past issue of the newsletter or annual report? Visit the Newsletter Archive.
Leave a Legacy: Full Plates Forever Society
One of the most important ways you can fight hunger is not by writing a check, but by making a decision.
Planned giving can empower you to give more than you ever thought possible, providing for your family's security while securing your own legacy.
Find a strategy that makes sense for you.